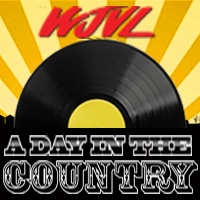 1915
Born on this day in Decatur, Illinois, was American country music singer-songwriter Jenny Lou Carson, the first woman to write a #1 country music hit, (the 1945 hit "You Two-Timed Me One Time Too Often"). From 1945 to 1955 she was one of the most prolific songwriters in country music.
1927
Born on this day in Roseau, Minnesota, was American country music singer, songwriter Liz Anderson. She received two Grammy Award nominations in 1967, for "Best Female Country Vocal Performance" for her Top 5 hit, the self-penned "Mama Spank" and with Bobby Bare and Norma Jean for "Best Country Vocal – Group" for another top 5 hit "The Game of Triangles". Anderson also wrote many of the early hits for her daughter, Lynn Anderson. Liz Anderson died on Oct 31st 2011.
1948
The first country music TV show, Midwestern Hayride, premiered on WLW Cincinnati. Inspired by the Shreveport-based Louisiana Hayride, the show was originally called Boone County Jamboree (named for nearby Boone County in Northern Kentucky). In 1951, Midwestern Hayride was picked up by NBC-TV as a summer replacement for Sid Caesar's Your Show of Shows.
1956
Born on this day in Neptune Township, New Jersey was singer, songwriter Greg Trooper. Many artists covered Trooper's songs, including Vince Gill, Steve Earle and Robert Earl Keene. He died on January 15th 2017 just two days after his 61st Birthday.
1962
Born on this day in Sarepta, north Louisiana, was Trace Adkins, country music artist who has charted more than 20 singles on the Billboard country music charts, including the #1 hits "(This Ain't) No Thinkin' Thing", "Ladies Love Country Boys", and "You're Gonna Miss This."
1965
"Once a Day" by American country artist Connie Smith was at #1 on the US country music chart. It was the first debut single by a female country artist to reach #1, and to date holds the record for the most weeks (eight), spent at #1 by a female country artist.
1968
Johnny Cash played a show, which was recorded, for his forthcoming live album At Folsom Prison, near Sacramento, California in front of 2,000 inmates. When released, the lead single, "Folsom Prison Blues" (an update of his 1956 hit) became one of the most famous recordings of his career.
1969
Tammy Wynette released her fourth studio album Stand by Your Man which peaked at #2 on the Billboard Country Albums chart. The album's single, "Stand by Your Man", (written by Billy Sherrill, and Wynette), was released on September 20, 1968, and peaked at #1 on the Country Singles chart, Wynette's fifth song to top the chart.
1971
"Kiss an Angel Good Mornin'" by Charley Pride was at #1 on the US Country charts. The song has since become one of his signature tunes and became his eighth country #1 hit.
1996
Martina McBride made her first appearance on the Grand Ole Opry since becoming a member in November.
2011
Tommy Crain, guitarist for The Charlie Daniels Band on their Grammy-winning single "The Devil Went Down to Georgia" and more than twenty albums, died in his sleep at the age of 59.
2013
Record producer David Wilson, was found dead at Mindy McCready's home in Cleburn County, Arkansas, of an apparent self-inflicted gunshot wound. Following Wilson's death, McCready released a statement in which she referred to him as her "soulmate" and "life partner".
2014
Billboard printed a list of the Top 70 Country Songs of 1989-2014 with rankings based on actual performance on the weekly Hot Country Songs chart. Top of the list was, "Cruise", Florida Georgia Line, 2, "Wanted", Hunter Hayes, 3, "Just To See You Smile", Tim McGraw, 4, "Amazed", Lonestar, 5, "We Are Never Ever Getting Back Together", Taylor Swift, 6, "That's My Kind of Night", Luke Bryan7, "It's Your Love", Tim McGraw with Faith Hill8, "Somebody Like You", Keith Urban9, "Check Yes Or No", George Strait and at number 10, "Love Without End, Amen", George Strait.
2015
Garth Brooks pushed past Elvis Presley to take back the title of solo artist who has sold more albums than any other in U.S. history. Brooks' comeback album Man Against Machine had been certified platinum for sales of more than 1 million copies, pushing up his overall album total to 135 million copies – that's one gold record ahead of Presley's current RIAA total of 134.5 million.
2019
Country-Pop Singer Bonnie Guitar died age 95. She is best remembered for her 1957 Country-Pop crossover hit "Dark Moon". She became one of the first female Country Music singers to have songs crossover from the Country charts to the Pop charts. She charted for the first time in many years in 1980 with the single "Honey On the Moon."