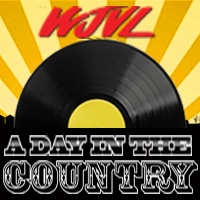 1911
Born on this day in Caledonia, Minnesota, was Ken Nelson, record producer and A&R man for Capitol Records who was responsible for country music's growth during the post-World War II era. During his years with Capitol, he produced many of the genre's most notable and successful hits, by artists including Merle Travis, Gene Vincent, Ferlin Husky, Jean Shepard, Hank Thompson and the many #1 country hits known as the Bakersfield Sound by Merle Haggard, Buck Owens, along with many others. Nelson was inducted into the Country Music Hall of Fame in 2001. He died on 6 Jan 2008 aged 96.
1935
Born on this day in Joinerville, Texas was Charlie Waller, lead singer and guitarist for the legendary bluegrass band the Country Gentlemen. Waller was inducted into the International Bluegrass Music Hall of Honor in 1996. He died on August 18, 2004.
1937
Born on this day in Winston-Salem, North Carolina, was George Hamilton IV who began his career in the late 1950s as a teen idol, later switching to country music in the early 1960s.
1939
Born on this day, was Phil Everly, singer, songwriter, with the country-influenced rock and roll performers The Everly Brothers. They scored 4 #1 Country hits in the late 50's; "Bye Bye Love", "Wake Up Little Susie", "Bird Dog" and "All I Have to Do Is Dream" Their song "When Will I Be Loved" later became hits for Reba McEntire and Linda Ronstadt, respectively. Phil Everly died on Jan 3rd 2014.
1946
Born on this day in Sevierville, Tennessee, was Dolly Parton, singer-songwriter, author, multi-instrumentalist, actress. She is one of the most successful female country artists of all time; with an estimated 100 million albums sold. Known as "The Queen of Country Music", She has starred in the movies 9 to 5, The Best Little Whorehouse in Texas, Steel Magnolias, Straight Talk, Unlikely Angel and Joyful Noise.
1954
George Jones recorded "No Money in This Deal" and "Play It Cool, Man". "No Money in This Deal" became his debut country song released on February 18, 1954 with Starday Records. The songs became the first recordings to be of a little over 900 that Jones would record during his 61-year career.
1957
Johnny Cash performed on The Jackie Gleason Show (almost one year to the week after Elvis), following the success of his #1 Country hit "There You Go."
1960
Ralph Peer an American talent scout, recording engineer and record producer died aged 67. He is credited with what is often called the first country music recording, Fiddlin' John Carson's disc "Little Old Log Cabin In The Lane"/"That Old Hen Cackled and The Rooster's Goin' To Crow". In August 1927, while talent hunting in the southern states he recorded both Jimmie Rodgers and the Carter Family in the same session at a makeshift studio in Bristol, Tennessee, known as the Bristol Sessions.
1993
Kenny Rogers and Trisha Yearwood performed in The Presidential Inaugural Gala a day before Bill Clinton took office in The Whitehouse. Others on the bill include Fleetwood Mac, Chuck Berry, Barbra Streisand, Michael Jackson, and Elton John.
2012
On Dolly Parton's 66th birthday, Gaylord Opryland along with Dolly Parton and her Dollywood Co. announced plans to open a $50 million water and snow park, a fun and family-friendly travel destination that's open each month of the year in Nashville, Tennessee.