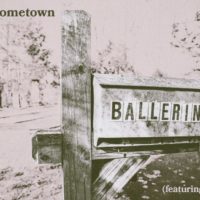 Kelsea Ballerini was born and raised in the East Tennessee city of Knoxville.  Her latest single, "Half of My Hometown" is an ode to the singer's hometown and how her relationship to it changed after leaving. Ballerini also talks how about half of the people she knew growing up stayed in Knoxville, while the other half left.
"I wanted to ask what it's like going back home now," Ballerni explained to American Songwriter. "I think I was so eager to get out [of Knoxville] for so many years, because I wanted to be in Nashville, and I just wanted to be a country singer. [It wasn't] until writing for this album the last two years, that I realized [Knoxville] is one of the best places in the world."
Ballerini's duet partner, Kenny Chesney, also hails from Knoxville.  Chesney was Ballerini's first and only choice to be her duet partner on this song because of their Knoxville link. However, the chances seemed remote as the country superstar rarely signs on to guest on an outside song. His previous featured artist credit was on Grace Potter & the Nocturnals' "Stars" back in 2012.
Ballerini was determined to get Knoxville's most famous son on the track. As soon as she'd finished recording her vocal part, she sent it to Chesney as a text message. "Next day, he wrote back, and he was like, 'I love this song. It made me emotional listening to it,'" Ballerini recalled. "Because, you know, I think we have really similar upbringings."