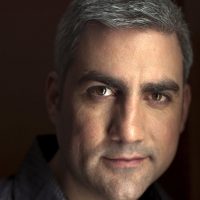 American Idol winner and Platinum recording artist Taylor Hicks released his new single "Six Strings and Diamond Rings". The single features an iconic collaboration with Grammy-nominated Robert Randolph and is the first from Hicks' forthcoming album set to release in early 2018 and recorded in Nashville at Zac Brown's iconic Southern Ground Studio.
In the midst of recording his new album and continuing to tour, Hicks has also been on the road hosting the award-winning INSP original series, State Plate, which airs on Fridays at 8:00pm Eastern. State Plate takes Hicks across the country in search of the states' most iconic cuisines.
It's a song about life on the road and the personal sacrifices it often takes to turn a dream into a reality.