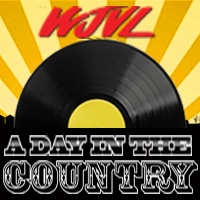 November 7th:
1951
Born on this day, was harmonica player, Mickey Raphael who is best known for his work with Willie Nelson. He has also recorded with Vince Gill, Emmylou Harris, Leon Russell, Bonnie Raitt, Kenny Wayne Shepherd, Maria Muldaur, Kenny Chesney, and Neil Young.
1963
Born on this day in Nashville, Tennessee, was Robin Lee Bruce, country music artist who scored the #12 hit on Hot Country Songs in 1990 with a cover of Alannah Myles' single "Black Velvet" and has written album cuts for LeAnn Rimes and Jo Dee Messina, as well as other artists.
1970
Merle Haggard was at #1 on the country music album chart with The Fightin' Side of Me. The title track (like the song "Okie from Muskogee") became a success and gave Haggard a #1 hit single.
1991
Garth Brooks was at #1 on the US country chart with his third studio album, Ropin' the Wind. The album repelaced his previous album No Fences at the #1 postion, where it enjoyed a combined 18 weeks at the top of the charts.
2007
Kenny Chesney was named the CMA Entertainer of the Year for the third time in four years.
2008
Clint Black took his manager/accountant, Charles Sussman to court in a grievance about royalties. The lawsuit claimed Sussman convinced Black to assign more than $500,000 in royalties to Equity Records, an independent record label in which both Sussman and Black had minority ownership. Black said he got nothing in return for this arrangement but Sussman was taking monthly payments from Equity without his knowledge.
2009
Taylor Swift both hosted and performed as the musical guest for tonight's episode of Saturday Night Live on US NBC TV.