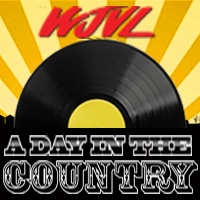 January 11th:
1933
Born on this day in Karnes City, Texas, was Goldie Hill. She became one of the first women to reach the top of the country music charts with her 1953 #1 hit, "I Let the Stars Get In My Eyes". Along with Kitty Wells, she helped set the standard for later women in country music. Hill died from complications of cancer on February 24th, 2005.
1936
Born on this day in Garrard County, Kentucky, was Jody Payne best known as a longtime guitarist in Willie Nelson's band, The Family. Payne died on Aug 10th 2013.
1946
Born on this day in Ashland, Kentucky, was Naomi Judd, country music singer, songwriter, and activist. With her daughter, Wynonna Judd, Naomi formed country music's most famous mother, daughter team, The Judds scored twenty top-10 hits including fifteen #1's and have sold over 20 million albums.
1956
Born on this day was Robert Earl Keen, American singer-songwriter. His songs have also been covered by several different artists including George Strait, Joe Ely, Lyle Lovett, The Highwaymen, Nanci Griffith, and the Dixie Chicks.
1964
Ring Of Fire The Best of Johnny Cash became the first #1 album when Billboarddebuted their Country Album Chart. It was his sixteenth album in total and the first compilations album by Cash.
1967
Johnny Cash and June Carter recorded their duet "Jackson", which went on to win the couple a Grammy Award in 1968 for Best Country & Western Performance Duet. Written in 1963 by Billy Edd Wheeler and Jerry Leiber, Nancy Sinatra and Lee Hazlewood also scored a hit with the song.
1983
Reba McEntire was at #1 on the US Country charts with, "Can't Even Get the Blues", McEntrire's fourteenth country hit and her first #1 country hit.
2009
Taylor Swift was at #1 on the US Country chart with her second studio album Fearless. The album topped the Billboard 200 chart for eleven non-consecutive weeks, thus setting various records, including the longest chart-topper by a female country artist. On Billboard's Country albums chart the album logged a record 36 weeks at #1, with 3.2 million copies sold in 2009.
2014
The Earl Scruggs Center – Music & Stories from the American South opened in the historic court square of Cleveland County, in uptown Shelby, North Carolina. The Scruggs Center showcases the history and cultural traditions of the American South, and the unique musical contributions of Earl Scruggs, the region's most pre-eminent ambassador of music.
2015
Dolly Parton's performance at Glastonbury festival in the UK earned the title of Best Pop Music Moment Of 2014. Parton appeared on Sunday evening (where an estimated 180,000 came to watch her perform), at the legendary festival back in June of 2014 and a poll by music streaming service blinkbox voted her the top musical highlight of the year.
2017
Rockabilly guitarist Tommy Allsup, who narrowly avoided boarding the plane that killed Buddy Holly and the Big Bopper, died aged 85.The musician famously lost a coin toss for a seat on the plane. His place was taken by teen star Ritchie Valens, who also perished when the plane crashed. Allsup went on to become a Grammy-winning musician, who played with Merle Haggard, Roy Orbison and Willie Nelson.