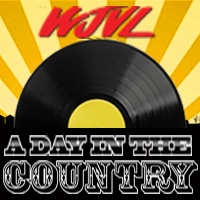 January 22nd:
1949
Born on this day, was James Preston 'J.P.' Pennington, American musician, known primarily as a co-founding member of the country pop band Exile who scored the 1984 US Country #1 hit "Woke Up In Love."
1955
Ozark Jubilee aired for the first time on ABC-TV, which became the first popular country music show on network TV. Hosted by Red Foley many acts including Patsy Cline, Eddy Arnold, Johnny Cash, Merle Travis, Slim Whitman, Cowboy Copas, George Jones, George Hamilton IV, Buck Owens, Jim Reeves and Faron Young all appeared on the show. Music executive Si Siman convinced Red Foley to host the show and the deal was set over a bottle of Jack Daniel's whiskey at the Andrew Jackson Hotel in Nashville, Tennessee.
1969
Glen Campbell was awared the first gold single of his career, for "Wichita Lineman."
1976
Reba McEntire made her first recordings for Mercury Records. Upon its release that year, her single "I Don't Want to Be a One Night Stand" failed to become a major hit on the Billboard country music chart, peaking at #88
1983
Tammy Wynette was the special guest on this week's syndicated US music television series The Glen Campbell Music Show, who performed "Stand by Your Man", "I Knew Jesus (Before He Was a Star)" and "My Elusive Dreams."
1990
Winners at this years American Music Awards include; Randy Travis who won a trio of trophies, including favorite country single, "Deeper Than The Holler" as well as Reba McEntire, Alabama and Clint Black who also awards.
2001
Tim McGraw was at #1 on the US Country chart with Greatest Hits. All of the songs, with the exception of "Let's Make Love" (a duet with his wife, Faith Hill), were released on various albums by the singer. Up to 2008, the album had sold over six million copies in the US.
2002
The soundtrack album O Brother, Where Art Thou? was at #1 on the US Country music album chart. The soundtrack of music from the 2000 American film of the same name, written, directed and produced by the Coen Brothers and starring George Clooney, John Turturro, Tim Blake Nelson, and John Goodman won the GrammyAward for Album of the Year in 2002.