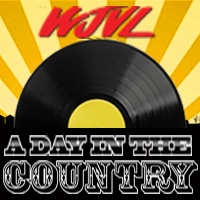 January 29th:
1962
Patsy Cline released her third EP which featured four new songs from her recording sessions under Decca Records the previous year. "Crazy", "Foolin' 'Round","Who Can I Count on", and "South of the Border (Down Mexico Way)."
1969
The Glen Campbell Goodtime Hour premiered on CBS, for what would be a three-year run. Guests for the first episode were singer, Bobbie Gentry, songwriter John Hartford, ("Gentle On My Mind"), The Smothers Brothers and comedian Pat Paulsen.
1972
Merle Haggard was at #1 on the US Country charts with the Tommy Collins penned song "Carolyn", the singers eleventh chart topper.
1977
Emmylou Harris released Luxury Liner which became her second successive #1 country album on the Billboard Music Charts.
1983
Special guests on this week's syndicated US music television series The Glen Campbell Music Show included The Statler Brothers who performed "Sunflower", "Sweet Baby James" and "Child of the Fifties" and then with Glen Campbell played "Faithless Love."
2008
Rascal Flatts played their first ever gig outside the US when they appeared at the 100 Club on Oxford Street, London, England.
2013
Mindy McCready appeared on the Today show, to address suspicions that she was in some way involved with her boyfriend David Wilson's death. Although she confirmed that the couple fought the night David died, she added that rumors he was planning to leave her – or that he was having an affair – were untrue.