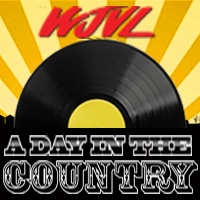 January 30th:
1937
Born on this day in Pell City, Alabama, was Jeanne Pruett, Country music singer and Grand Ole Opry star, best-known for her 1973 chart-topping hit, "Satin Sheets."
1938
Born on this day in Wellston, Oklahoma, was Norma Jean, country music singer who was a member of The Porter Wagoner Show from 1961–1967. She had 13 country singles in Billboard's Country Top 40 between 1963 and 1968, recorded twenty albums for RCA Victor between 1964 and 1973, and received two Grammynominations.
1961
Decca Records released "I Fall to Pieces" by Patsy Cline. Taken from her 1961 studio album, Patsy Cline Showcase. "I Fall to Pieces" was Cline's first #1 hit on the Country charts, and her second hit single to cross over onto the Pop charts. It was the first of a string of songs that would be written by Hank Cochran and Harlan Howard.
1972
Born on this day in Austinburg, Ohio, Tammy Cochran, American country music artist. Her self titled debut album released in 2001 was followed a year later by Life Happened. These two albums produced a total of six chart singles of which the highest-charting was "Angels in Waiting" at #9.
1981
Kenny Rogers won four American Music Awards, including Favorite Country Single, for "Coward Of The County" and Country Album, for The Gambler. Other winners include: Barbara Mandrell, The Statler Brothers and The Eagles.
1994
Clint Black, Wynonna Judd, Travis Tritt and Tanya Tucker performed at the halftime show (billed as Rockin' Country Sunday) at Super Bowl XXVIII. The finale featured a special appearance by Naomi Judd, who joined Wynonna in performing The Judds' single "Love Can Build a Bridge" (their first major appearance together since their Farewell Tour of 1991).
2000
Faith Hill performed the national anthem before Super Bowl XXXIV at Atlanta's Georgia Dome.
2008
Bluegrass guitarist, Don Pavel died aged 60. He began partnering with Warren Nelson in the mid-1970s and helped found the Lost Nation String Band and the Big Top Chautauqua Blue Canvas Orchestra.