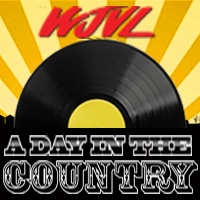 February 1st:
1937
Born on this day in Brownie, Muhlenberg County, Kentuck, was singer, songwriter Don Everly. The Everly Brothers scored 4 #1 Country hits in the late 50's; "Bye Bye Love", "Wake Up Little Susie", "Bird Dog" and "All I Have to Do Is Dream" Their song "When Will I Be Loved" later became hits for Reba McEntire and Linda Ronstadt, respectively. The Everly Brothers were elected to Country Music Hall of Fame in 2001.
1964
Buck Owens' hit, "Love's Gonna Live Here," finished its 16-week run at #1 on the Billboard Hot Country Singles chart. To date, it is the most recent song to spend 10 or more weeks atop the chart.
1968
Johnny Cash spent the day visiting several hospitals in Memphis including the sick and wounded at the Navy Hospital in Millington, Tennesse, many of whom had just returned home from Vietnam.
1979
Born on this day in Lancaster, South Carolina, was Julie Roberts, country music singer who made her debut in 2004 with the single "Break Down Here", a Top 20 hit on the Billboard Hot Country Singles charts.
1979
Born on this day in Green Hill, Alabama was country singer-songwriter Jason Isbell, best known for his solo career and as a former member of the Drive-By Truckers for six years, from 2001 to 2007.
1980
Kenny Rogers was at #1 on the US country album chart with his seventh studio album Kenny, which featured the hit singles "Coward of the County" and "You Decorated My Life."
2009
Faith Hill performed "America, The Beautiful" before the Super Bowl at Raymond James Stadium in Tampa, with Bruce Springsteen & The E Street Band playing at halftime.
2012
Lady Antebelum were at #1 on the US country album chart with there third studio album Own the Night. The album won the Grammy Award for Best Country Album at the 54th Grammy Awards.