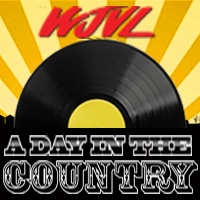 March 7th:
1944
Born on this day in Fort Worth, Texas, was Townes Van Zandt singer-songwriter. His music has been covered by such notable and varied musicians as Bob Dylan, Lyle Lovett, Steve Earle, Cowboy Junkies, Andrew Bird, Alison Krauss, and Gillian Welch. He died on January 1, 1997.
1973
A song from the movie Deliverance called "Dueling Banjos" by Eric Weissberg and Steve Mandel became one of the few 1970s instrumentals to be awarded a Gold record. The record had topped the Cash Box Magazine Best Sellers list and reached No.2 on the Billboard Hot 100.
1980
The film Coal Miner's Daughter, the biography of Loretta Lynn and starring Sissy Spacek opened. Spacek won the Academy Award for Best Actress for her portrayal of Lynn; Tommy Lee Jones and Beverly D'Angelo also play leading roles in the film, which was a huge success with critics and at the box office.
1983
The Nashville Network (TNN) was launched from the now-defunct Opryland USAtheme park near Nashville, Tennessee. Country Music Television (CMT), founded by Glenn D. Daniels, beat TNN's launch by two days, robbing TNN of the claim of "first country music cable television network".
2000
Julius Frank Anthony Kuczynski who became better known as Pee Wee King died of a heart attack in Louisville, Kentucky, aged 86. The American country music songwriter is best known for co-writing "The Tennessee Waltz", which was a hit for both Cowboy Copas, Patti Page and Petula Clark.
2013
Claude King, died of natural causes aged 90. The singer, songwriter is best known for his million selling 1962 hit "Wolverton Mountain" which was written together with Merle Kilgore and was based on a real character, Clifton Clowers, who lived on the mountain, north of Morrilton, Arkansas. The song spent nine weeks at the top of the Billboard country chart.