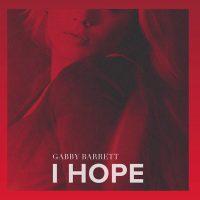 Gabby Barrett came into prominence when the 18 year old vocal powerhouse hit the national stage as a finalist on Season 16 of American Idol. Gabby is one of eight children from Munhall, PA (near Pittsburgh).
Barrett began singing in her local gospel choir in Homestead, Pennsylvania at the age of nine, started playing shows at age 11 and won the respected Kean Quest Talent Search in 2014. Prior to her appearance on American Idol, she performed 136 shows in 2017 alone, and had helped raise money for a host of regional charities – including the Children's Hospital in Pittsburgh and the Ronald McDonald House – and was regarded as "A voice you must hear" by The Pittsburgh Tribune-Review.
Barrett has shared the stage with superstars like Luke Bryan, Bebe Rexha, Sugarland and Carrie Underwood, and following her third place finish on Idol, embarked on the American Idol Live! 2018 Tour and Chris Lane's LAPS AROUND THE SUN TOUR.
With a passionate and engaged fanbase calling for new music, Barrett released her sizzling Country debut, "I Hope," in January of 2019, and is currently working on an upcoming release with producer Ross Copperman.