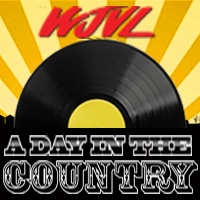 1944
Born on this day in Boscobel, Wisconsin, was Bobby G. Rice, country music singer-songwriter. Between 1970 and 1988, Rice released nine albums and charted thirty songs on the Billboard Hot Country Singles chart. His biggest hit, "You Lay So Easy On My Mind," peaked at #3 in 1973.
1947
Hank Williams went into Castle Studio, Nashville and recorded versions of "My Sweet Love Ain't Around", "The Blues Come Around", "Mansion On The Hill", and I'll Be A Bachelor Til I Die.
1967
Following his departure from the New Christy Minstrels the day before, Kenny Rogers formed The First Edition with his friends Thelma Camacho, Mike Settle and Terry Williams – also from The New Christy Minstrels.
1973
Born on this day in Hollywood, Florida, was Scotty Emerick, country music artist, known primarily for his work with Toby Keith. Amongst his co-writing credits are the #1's "I'm Just Talkin' About Tonight," the Willie Nelson duet "Beer for My Horses," "I Love This Bar," "Whiskey Girl," and "As Good as I Once Was", as well as the Top Five hits "Get Drunk and Be Somebody" and "A Little Too Late."
1987
George Strait was at #1 on the US singles chart with "All My Ex's Live In Texas." Written by Sanger D. Shafer and Linda J. Shafer, the narrator declares that all four of his ex-girlfriends live in the state of Texas, in various towns, and that is why he lives in Tennessee.
2000
Lee Ann Womack with Sons of the Desert was at #1 on the US Country chart with "I Hope You Dance" which won a Grammy Award for Best Country Song and was nominated for Song of the Year.
2012
Luke Bryan was at #1 on the US Country charts with "Drunk on You", the third single from his album Tailgates & Tanlines.
2015
Kris Kristofferson, Charley Pride and Jim Lauderdale were all decorated by The National Music Council. The trio were honoured at the 32nd Annual American Eagle Awards during a Nashville trade show gathering of the National Association of Music Merchants. Rosanne Cash, Johnny Cash's eldest daughter, delivered a tribute to Kristofferson with a rendition of "Loving Her Was Easier."