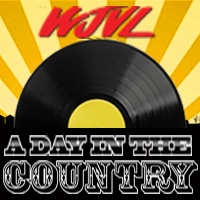 1911
Born on this day in Washington, D.C. was Stephen H. Sholes a prominent recording executive with RCA Victor. He was responsible for recruiting such talent as Chet Atkins, Eddy Arnold, The Browns, Hank Locklin, Homer and Jethro, Hank Snow, Jim Reeves, and Pee Wee King. In 1955, he signed Elvis Presley for RCA Victor.
1944
Born on this day in Meridian, Mississippi, was Moe Bandy who had the 1974 Country top 10 album It Was Always So Easy and the 1979 Country #1 hit "I Cheated Me Right Out of You."
1972
Charley Pride was at #1 on the US Country music album chart with Charley Pride Sings Heart Songs. In the early-to mid-1970s, he became the best-selling performer for RCA Records since Elvis Presley.
1983
Special guests on this week's syndicated US music television series The Glen Campbell Music Show included Jimmy Webb who performed songs with Glen Campbell including "Saturday Night", "MacArthur Park" and "Ocean in His Eyes."
1993
Toby Keith released his debut single "Should've Been a Cowboy" and the first single from his self-titled debut album. The song reached #1 on the US Billboard Hot Country Song chart. The track has received more than three million spins on country radio, making it the most-played country song of the 1990s.
1999
Clint Black was at #1 on the US Country music album chart with his debut album, Killin' Time which featured the hits "A Better Man", "Nothing's News", "Walking Away", "Nobody's Home", and the title track.
2008
Tom T. Hall was inducted into the Country Music Hall of Fame. Hall has written 11 #1 hit songs, with 26 more that reached the Top 10, including the #1 international pop crossover smash "Harper Valley PTA."
2012
Taylor Swift's song "Mean" received the Grammy Award for Best Country Song and Best Country Solo Performance at the 54th Grammy Awards. Speak Now was also nominated for Best Country Album but lost to Lady Antebellum's Own the Night. Glenn Campbell appeared at the awards and sang "Rhinestone Cowboy" as a goodbye to live performances.
2018
Country music singer Daryle Singletary died age 46. Singletary entered the top 40 of the Hot Country Songs charts five times in the 90's, reaching #2 with "I Let Her Lie" and "Amen Kind of Love", and #4 with "Too Much Fun".