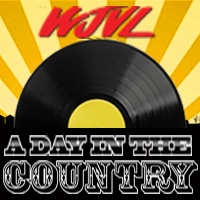 1924
Born on this day in Section, Alabama, was Ira Louvin, country music singer, mandolinist and songwriter and one half of The Louvin Brothers who helped popularize close harmony, a genre of country music. In 2001, the Louvin brothers were inducted into the Country Music Hall of Fame. Ira Louvin died on June 20th 1965.
1928
Born on this day in Lafayette, Tennessee, was American country music guitar player, Hillous Butrum, best known as being a member of Hank Williams' Drifting Cowboys. He died on April 27th 2002.
1931
Born on this day, was Carl Robert Belew, American country music singer and songwriter. Belew recorded for Decca, RCA Victor, and MCA in the 1950s through 1970s, charting 11 times on Hot Country Songs. He also wrote singles for Johnnie & Jack, Eddy Arnold, Jim Reeves, Waylon Jennings and others. Belew died on October 31, 1990.
1947
Hank Williams recorded "Move It On Over" at Castle Studio, Nashville. The song was Williams' first major hit, reaching #4 on the Billboard Singles chart and is considered one of the earliest examples of rock and roll music. Many others have recorded and performed the song a notably hit version was by Travis Tritt in the 1990s.
1949
Roy Rogers had his handprints embedded in concrete in front of Grauman's Chinese Theatre in Hollywood, California. His horse, Trigger, also had its hoof prints cast for posterity.
1958
US country music singer Marvin Rainwater was at #1 on the UK singles chart with "Whole Lotta Woman". Rainwater was a full-blooded Cherokee Indian, known for wearing Native American-themed outfits on stage.
1967
Johnny Cash appeared at the McElroy Auditorium, Walterloo, Iowa along with June Carter, The Tennessee Three, The Carter Family, The Statler Brothers and Carl Perkins.
1986
Randy Travis re-released his debut single, a cover of the Paul Overstreet and Don Schmitz song "On the Other Hand" which became his first #1 hit on the Country chart. (The song was first released in July 1985 when it became a minor hit).
1989
John Denver walked away, apparently uninjured, after a 1931 biplane he was piloting was caught by a gust of wind, crashing on landing at Holbrook Airport, Arizona. Denver's vintage airplane sustained "extensive damage" in the crash but the entertainer did not need medical treatment.
1998
Faith Hill released her third studio album, Faith, which produced the worldwide hit, "This Kiss", as well as the singles "Let Me Let Go", "Love Ain't Like That", and a duet with her husband Tim McGraw "Just to Hear You Say That You Love Me." As of 2003, sales for Faith were certified at six million.
2006
The Soul2Soul II Tour 2006 a co-headlining tour between country music singers, and husband and wife, Tim McGraw and Faith Hill kicked off at the Nationwide Arena in Columbus ending after 73 shows on September 3, 2006 in Las Vegas. The tour became the highest grossing country music tour ever with a gross of $90 million.
2008
Alan Jackson released "Good Time" the second single from his album Good Time which went to #1 on the US Billboard Hot Country Singles & Tracks charts. The song became Jackson's twenty-fourth US Country #1 hit.
2009
Keith Urban was at #1 on the country chart with Defying Gravity, his fifth studio album. The album's lead-off single "Sweet Thing", topped the Billboard Hot Country Songs charts in March of this year. The album became Urban's first #1 album on the Billboard 200.
2011
John Denver became the first inductee into the Colorado Music Hall of Fame. A benefit concert was held at Broomfield's 1st Bank Center and hosted by Olivia Newton-John. Other performers participating in the event included Nitty Gritty Dirt Band, Lee Ann Womack and John Oates.
2017
Brad Paisley released his eleventh studio album Love and War which debuted at #1 on Billboard's Top Country Albums chart. Included on the album are collaborations with Mick Jagger, John Fogerty, Timbaland, and Bill Anderson. The song "Gold All Over the Ground" is based on a poem written by Johnny Cash in the collection Forever Words.