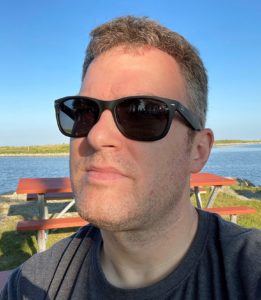 ON AIR: Weekends
HOMETOWN: Beloit, WI
ABOUT YOU: I was born and raised in the Stateline area back when everybody had rotary phones and only three channels on the TV. My career has covered Southern Wisconsin and Northern Illinois from Madison to Rockford and points in between. This will be my third time back with WJVL. I just can't stay away for too long!
HOW DID YOU GET STARTED IN RADIO? I was wrapping up my senior year of high school I was asked if I wanted to help doing part-time stuff on WGEZ in Beloit. First day in the studio I got hooked on radio and it's been my focus ever since.
HOBBIES: Music (of all kinds), reading (I have almost 600 books at home), history, obscure trivia that could win you a free drink at the bar, and sports (Brewers, Packers, Badgers, & Bucks!)
FAVORITE COUNTRY ARTISTS: I'm an old school guy so for me it begins and ends with George Jones. Outside of that, too many to mention but folks like Cash, Waylon, Willie, Merle, and George Strait for starters. For the current artists, again too many to mention, so I'd say Chris Stapleton, Midland, Brad Paisley, and Jon Pardi.
WHAT WOULD YOU BE DOING IF YOU WEREN'T IN RADIO? I've been told I'd make a great history teacher because I'm able to explain things in an exciting manner while not talking down to or go over people's heads. Teachers don't get enough credit for all that they do to show kids learning is fun plus handle all the things that get thrown their way.
FAVORITE QUOTE: "We're all stories in the end. Make it a good one." The Eleventh Doctor from Doctor Who. Who said science fiction can't have great writing?