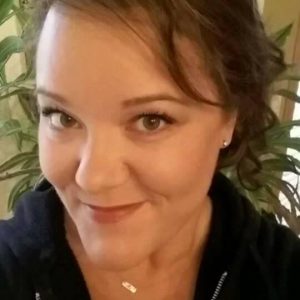 ON AIR: Weekends and night fill-in host

HOMETOWN: Milton, WI. Born and raised!
HOW DID YOU GET STARTED IN RADIO? I was in high school, and our long time family friend, Bruce Slater was working. I told him I thought it would be sooo cool to be on the radio. He introduced me to Ken Scott at Beloit Riverfest. I helped out at the fair that year, and went in with Bruce every Saturday night for three months. He taught me so much about radio! I remember my first "pay" from the radio station was a meet and greet with Kenny Chesney at the fair on the last day in 2000! I was youngest by a few years, and even needed to get a work permit to work at WJVL!
HOBBIES: Hanging out with my kiddos, family and friends. I love sports (Packers, Badgers and Brewers!), catching any kind of live music that I can, and of course random dance parties with my daughters!
FAVORITE COUNTRY ARTIST: Kenny Chesney, Garth Brooks, Blake Shelton, Dierks Bentley, Eric Church.. Can I just say all of them!? I can't pick just one!
WHAT WOULD YOU BE DOING IF YOU WEREN'T IN RADIO? Well, radio has always been my "fun job". I work full time for an insurance office. I've actually been a licensed insurance agent for eight years, and love that! I'd love to open my own agency someday!
FAVORITE QUOTE: "Shoot for the moon. Even if you fall, you'll land among the stars." – My Grandma Cullen