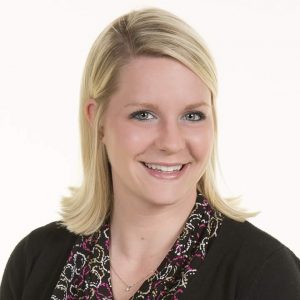 ON AIR: Weekends
HOMETOWN: Born and raised in Janesville, WI
HOW DID YOU GET STARTED IN RADIO? I graduated from UW-Whitewater with a Broadcast Journalism degree hoping to be a news anchor. When I realized I had a hard time turning off my emotions for everyday news, I turned to Public Relations to find ways to share fun and inspirational news. I did this for Blain's Farm and Fleet for many years where I met many of my friends and now co-workers at WJVL and WCLO. I was so excited to join the team!
HOBBIES: When I am not working, I love to catch up with friends, make crafts (sometimes taking years to complete because the next fun craft looks more interesting), snuggling with my 3 kitties (don't worry, I am still a few cats short of being the crazy cat lady), spending time with my husband Bill (high school sweethearts- Go Cougars), and cheering on the Packers!
FAVORITE COUNTRY ARTIST: This is tough. I enjoy such a wide range but I would choose Lonestar, Billy Dean and Brooks and Dunn as my favorites! Amazed was the first song my husband and I danced to and was our wedding song, Billy Dean was my first cassette tape and Brooks and Dunn was my first CD. However, Cher is my all time favorite music artist!
FAVORITE TV SHOW: I have so many as watching old TV shows is my true hobby. The Dick Van Dyke Show, The Andy Griffith Show, I Love Lucy and All in the Family are my all time favorites with many others as honorable mentions. I have been told I am an old soul. I am always up for sitcom TV trivia from the 50's to the 90's… call in and see if you can stump me!
FAVORITE MOVIES: The Godfather & The Money Pit- Holiday Movie: A Christmas Story
WHAT WOULD YOU BE DOING IF YOU WEREN'T IN RADIO? Radio is my fun side gig and I am having a blast! During the week I am the PR & Communications Manager for the City of Whitewater and I also sell Pampered Chef because I love to cook… wait, I guess I have another hobby to add to my list! 🙂